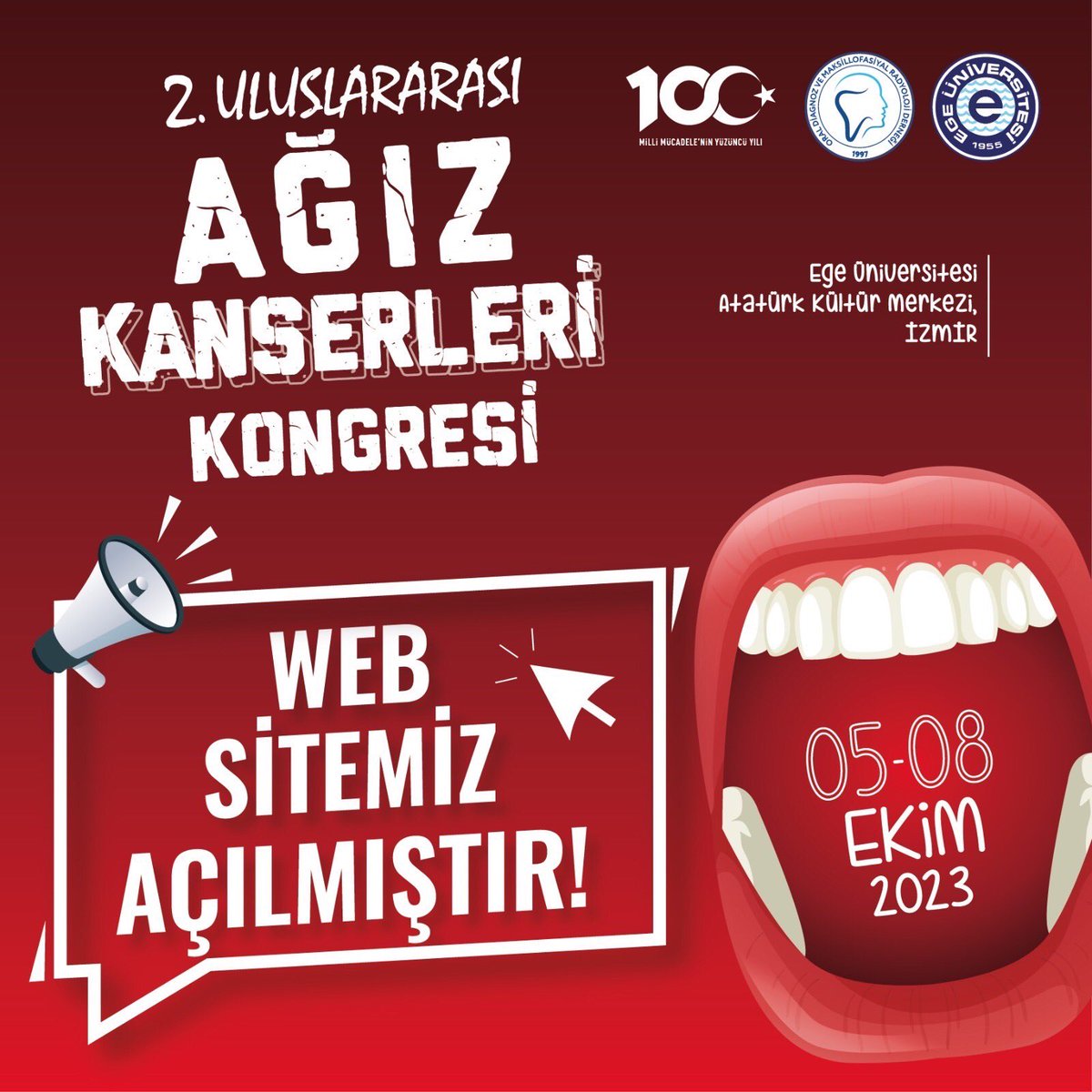 Dear Colleagues,
Given the increasing prevalence of oral cancer in our society, we are excited to bring our idea of organizing a congress on oral cancer as a broader and multidisciplinary congress by incorporating different disciplines. With your contributions, the International Congress of Oral Cancer Current Approaches from Diagnosis to Treatment will be held at Ege University Atatürk Cultural Center between 5-8 October 2023. We will have sessions on the approaches of disciplines such as Pathology, ENT, Maxillofacial Surgery, Oncology to Oral Cancers and the etiology, diagnosis, and treatment of cancers in our country, as well as a hands-on course with USG, at this congress. Oral Diagnosis and Maxillofacial Radiology Society will present the best poster and oral presentation awards at our congress, which will feature foreign speakers from Europe.
We believe it will also allow participants to enjoy the city's attractions. A trip will also be organized on the last day of the congress. We hope to crown both the scientific and the 100th years of our Republic with a Ball by forming this organization in the 100th year of our Republic.
Ege University Administration, as well as all of our colleagues from İzmir, enthusiastically support such scientific and social activities and embrace us with love. We hope to see you all at our congress to express your appreciation for this traditional Aegean hospitality.
Best regards,
Prof. Kaan Orhan
Congress Co-Chair
President of Oral Diagnosis and Maxillofacial Radiology Society
Dean of Ankara University Faculty of Dentistry