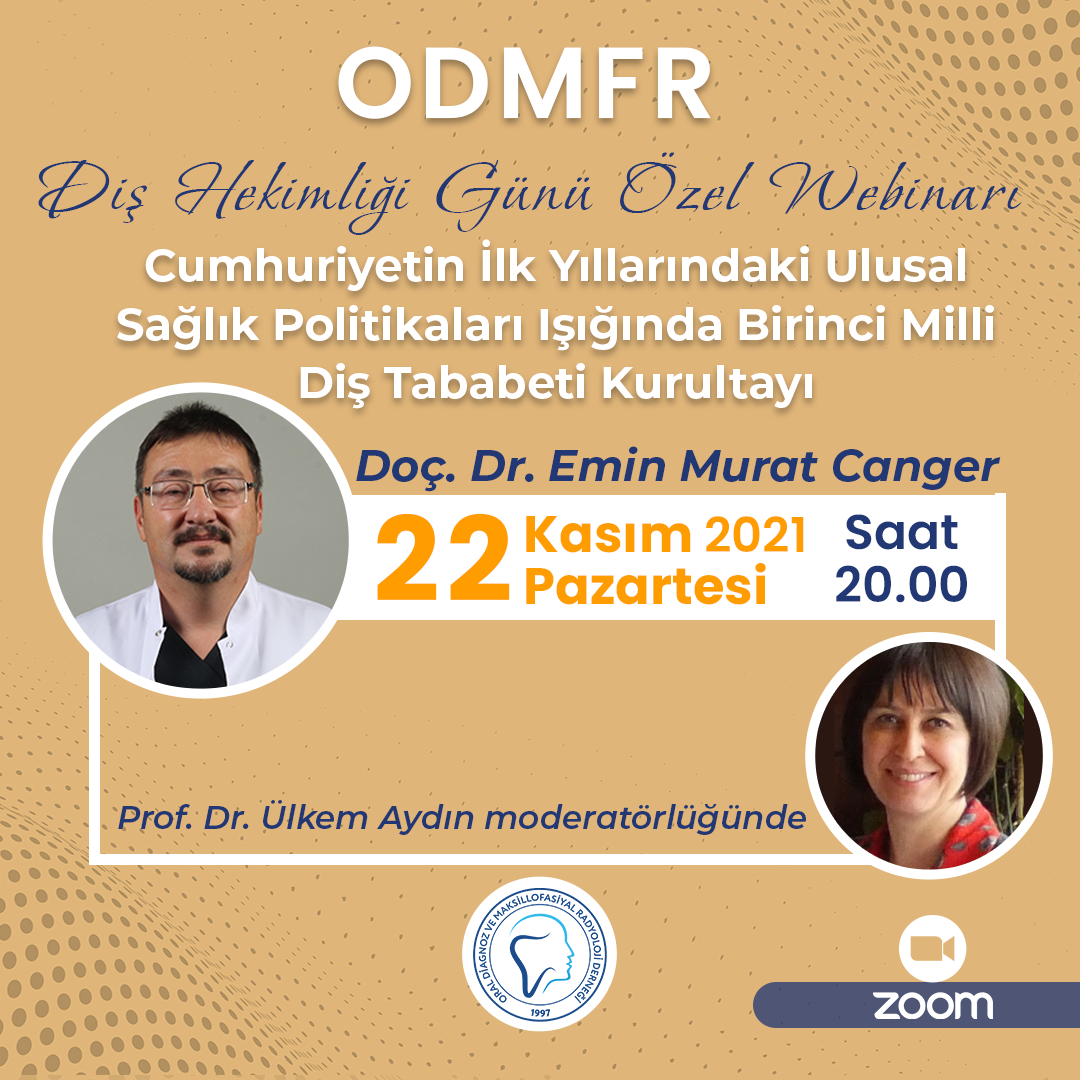 Assoc. Dr. Emin Murat Canger Dentists' Day Special Webinar with the title of First National Dental Medicine Congress in the Light of National Health Policies in the First Years of the Republic was successfully completed under the moderation of Prof. Dr. Ülkem Aydın.
Thank you to all our participants!
You can watch our entire webinar here!